Click on the banjo or blue-grass.org above to enter site.
Your Neighborhood Bluegrass Connection on the World Wide Web !!



Click the train logo below to go directly to the
Coleman Station Bluegrass Festival web site.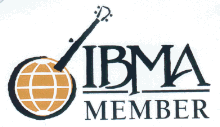 You are visitor 52,052,319,560 to this site.
This site and its contents are Copyright © 2000, 2001, 2002, 2003, 2004, 2005, 2006, 2007, 2008 by:
Tim Custer and Kevin Custer All Rights Reserved.
"Tune it... or put it back in the case!" Click here for a virtual electronic tuner!
Last updated in 2008 by Custer Brothers Enterprise (CBE)
Read the Disclaimer!
This site is dedicated in memory of Tim and Kevin's father Ken "Slab" Custer.
Without his inspiration, the boys would have never known the meaning of 'The Sons of Bluegrass'.
How do you like the show so far?






This site is best viewed with Mozilla Firefox